How to Overcome Dental Anxiety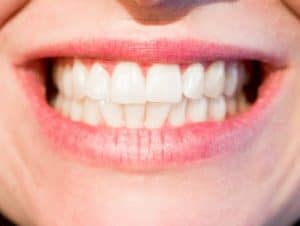 Ask any number of people, and they are likely to say they fear going to the dentist.  The question is, why?  Why do you fear the dentist?  Are you afraid of what your Orange dentist might find?  Do you not like the sound of the tools used to clean your teeth?  Are you worried about the cost?  High levels of anxiety are often due to the unknown.  When you are unsure what a visit might entail, it is common to get nervous.  Let's take a look at some objections to dental visits and discuss ways to overcome these stressors.
I don't like the sound of a dental drill or scraper. In this case, bring in your earbuds or noise-cancelling headphones and watch a movie or listen to some music.  Many dentists have these items on hand specifically for this purpose.
I'm not sure my insurance will cover this procedure. A viable objection, but easy to overcome.  Visit with your Orange dentist and staff to determine what you need done.  Let us work with your insurance carrier or ask us about payment options.  When you have a plan, you are less stressed and able to attend your appointment without the fear of surprise costs showing up on your bill.
I'm scared it will hurt. There are two ways to look at this.  On one hand, if you brush and floss as you should and visit our office for a check-up two times each year, you're likely to avoid Restorative Dental procedures, painful tooth decay, and sensitive gum disease.  On the other hand, sometimes a trauma to your mouth or illness results in the need for a procedure.  In these cases, we offer Sedation Dentistry options.
Sedation Dentistry
Depending on the type of procedure your Orange dentist is performing, there are various types of Sedation Dentistry choices available to you.  Nitrous oxide, or laughing gas, is a painless application that will decrease your anxiety during an office visit.  We also have IV Sedation and prescribed medications that you can take before we begin.
Our goal at Petri Dental is to make you as comfortable as possible.  Patients who experience anxiousness during dental procedures are in the best hands in town.  Talk with us about your concerns before your appointment and together we can map out a clear treatment plan that will leave you relaxed and stress-free.  Painless dentistry is what we strive for.
Schedule your exam or appointment today and ask our Orange dentist staff about Sedation Dentistry options.  Don't be shy about your questions, as we want to make sure your anxieties are eliminated through honest dialogue.  You can also follow us on Facebook to learn more about our Sedation Dentistry approach.  The end result will be a painless procedure that will keep your teeth looking their best for years to come.